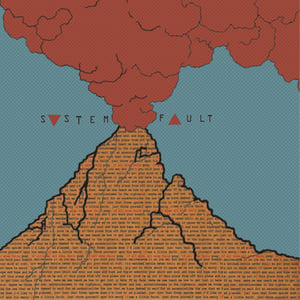 £

2.50 - On Sale
'If All Else Fails' 6 Track CD by System Fault.
Release Date 3rd June 2011 on ROP Records.
Tracklisting:
1. Roller
2. Ten Jagged Daggers
3. Jacob's Ladder
4. Worst Case Scenario
5. Ascension Day
6. This Is It
If you're purchasing this CD from here, you're getting the real thing. An excellent quality CD with fantastic artwork that you can hold in your hands and treasure for ever. You can look at the super duper artwork up close and feel the textures of the packaging, and of course, listen to your hearts content...
Or alternatively If you'd prefer to download it onto you iPod or MP3 player or any other whizz-kid gadget you have, you can download it from iTunes here:
http://itunes.apple.com/gb/album/if-all-else-fails-ep/id440922486
or if you don't have an iTunes account, you can get it from Amazon here:
http://www.amazon.co.uk/If-All-Else-Fails-Explicit/dp/B00537NC6O
See... we've got all bases covered. That's just how we roll.